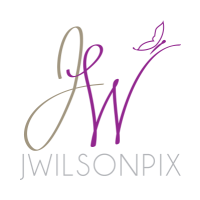 Remote Photo Sessions
By JWilsonPix
These are remote/virtual photo shoots starting at $100,
done with a professional photographer of 24 yrs experience,
walking you thru every step along the way.. from the comfort of your own location.
What is a Remote/Virtual Photo Shoot?
A remote photo shoot brings you and a professional photographer (me) together so you don't have to worry about angles or lighting or how to set the stage for your images. In 2-3 business days (or less) of your photo session date, you will have professionally edited images to share with your friends and family and to post on your social media.
You MUST have a device that has a solid internet connection,
I will send you a link for an app that we will use,
and you WILL need a phone stand of some sort.
Leave the rest up to me.
Types of sessions to do with a remote session:
Family & Friends Groups (up to 6)
Couples
Just for Fun
Model/Head Shots
Document a trip/experience
What is the process for this?
1. Decide what type of session you want to do and book it!
2. We have a planning call via facetime, to go over your location, lighting, outfit choices, props etc. 2-3 days before your shoot date.
3. On your scheduled shoot date I will connect with you thru the app I sent you and we will get to work on our established shoot plan.
4. The photos are taken remotely, while we talk, have fun and I coach you on posing.
5. You receive professionally edited images within 2-3 business days ( or less) of your shoot date via the shutter app.
Remote photo sessions are great for:
Lock down memories

Photo keepsake gifts for your loved ones

Updated images to use on your social media

True to You photos you can print into albums

Update your dating profiles

Doing something different and fun with your family/friends

Working with a professional photographer without having to leave your house/location

Working with a professional photographer minus all the stress and planning and scheduling!

Not able to bring your regular photographer on a trip with you? Book a remote session for it!
FaceTime Photo
FaceTime Photo
Why a remote session you ask?
- Save time, money and stress!
- No travel expenses, no fighting traffic!
This means no travel red tape, no pandemic chaos to deal with.
- It's done where ever YOU are!
If you are camera shy... if you don't normally do pictures....
I 1000% recommend you give a remote session a whirl!